Capsule CRM is a favourite solution for small businesses who want to manage their customers and sales activities better, often moving from using spreadsheets to this being their first CRM. In this updated review from February 2019 we take a look at how it is shaping up and at the recent changes made to the product.

CRM Basics
What is a CRM? CRM stands for Customer Relationship Management and Wikipedia defines CRM as 'an approach to manage a company's interaction with current and potential customers. It uses data analysis about customers' history with a company to improve business relationships with customers, specifically focusing on customer retention and ultimately driving sales growth.

One important aspect of the CRM approach is the systems of CRM that compile data from a range of different communication channels, including a company's website, telephone, email, live chat, marketing materials and more recently, social media. Through the CRM approach and the systems used to facilitate it, businesses learn more about their target audiences and how to best cater to their needs.'

Essentially, your CRM solution is a database of interactions with your current, past and prospective customers. It enables information to be retained for reference in the future ("What did we quote", When did we last speak to them?" etc.) and allows multiple people to access this client information for better collaboration.

A CRM usually consists of a number of functions:

Capturing and tracking leads
Maintaining a record of customer communications (phone, email, meetings, chats etc.)
Sales pipeline management
Individual task management
Some CRM solutions extend beyond these basic functions to include marketing automation, helpdesk ticketing and partner management. However, the most effective CRM's for small businesses tend to be the ones which focus on the sales process and make this as simple as possible.

Capsule functions
Broadly, there are four main processes which Capsule handles.

People & Organisations
This is your contact records for your customers and the people who work for them. Like most CRM's, Capsule attaches contact to the organisations for which they work. Activities and notes can be attached to either an individual or a company depending on which you prefer.

Contact and companies can be segregated by tagging them with appropriate information which can then be used to show a list of matching records. For instance, you might want to see a list of all your existing customers, or those customers who have purchased a particular product. Capsule does a good job of not only defining the tags to create the lists but also making it easy to build up and view the list which you want to see. Once you have this list you can then easily email everyone on it.

Inbound and outbound emails can be automatically attached to a contact using the common dropbox process, ie a new recipient is manually added to the message as a bcc which is connected to the customers record. Since this is a bcc so the recipients do not see any of this process.

Calendar & Tasks
Capsule makes handling your customer-related tasks easy. You can create as many tasks as you wish and get reminders for when they are due. Tasks work best in any CRM when they are for sales related activities, ie 'Phone this person on this day to chase the order.', rather than production or company management tasks.

You can see both past and future tasks in Capsule under the contact record and you can also see a list of due or overdue tasks so you know who you should be chasing.

Capsule tasks have good integration with Google Calendar so if you use that then your tasks can be sent into your normal calendar. If not, then can be shown on the calendar within Capsule itself.

Sales Pipeline
Any CRM worth its salt provides a means of tracking your sales opportunities. These are the deals you have won or expect to win. They are connected to your customers and allow you to forecast what business will come in over the time period you are interested in.

Capsule does a good job of both making it easy to track these opportunities and of giving you enough information and control over them to make them useful.

Opportunities have a number of factors associated with them, including value, expected close date and probability of winning. If you are used to managing your pipeline on a spreadsheet – or don't track them at the moment at all – then this will be a welcome introduction to your business. Providing you keep the opportunity up to date when things change – for better or for worse – then you will get a reasonably accurate picture of what deals you will win.

Sales reporting in Capsule is both powerful and flexible. They allow you to see what your pipeline is looking like, what activities are overdue or upcoming and what deals have been lost.

Cases
Capsule provides a rudimentary support helpdesk function within the product. This is particularly useful if you do not have a helpdesk system at the moment, and it's also good in that the cases you create are attached to your contacts. You can see at a glance on each contact what tasks are due, sales opportunities are open and what support cases have been raised.

Whilst the Capsule support system is not a fully functioned as dedicated helpdesk systems (such as Zendesk, Freshdesk etc.), it does a reasonable job and is suitable for most small businesses.

Google G Suite Integration
If you are using or considering using G Suite then you will be interested in the integration with Capsule. Contacts added to Capsule are automatically added to your Google contacts, although this doesn't happen the other way round. Calendar entries for meetings and tasks are added to your Google Calendar too which is very useful. Whilst the integration is pretty good, it could have been a lot better. It also hasn't moved on very much for some time and thus is unlikely to improve greatly in the near future.

Setting up the G Suite integration is not automatic and requires a helpdesk ticket to be raised, although this is usually dealt with quickly.

Office 365 Integration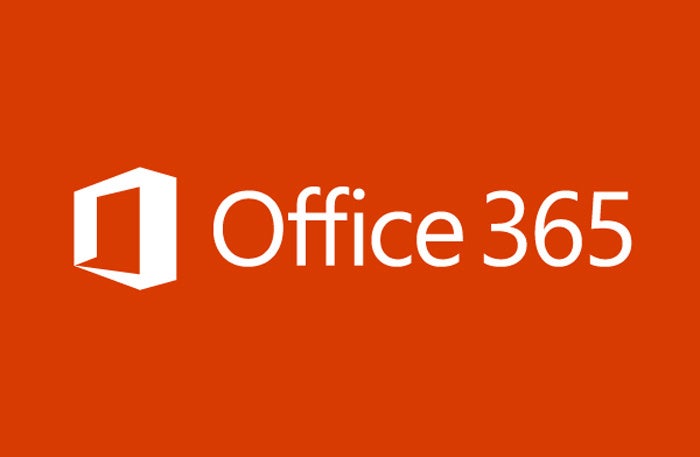 There is no direct integration between Capsule and Office 365. This belies the fact that Capsule set out to be the CRM of choice for G Suite users and have almost constantly ignored the other 90% of businesses! Emails sent from Outlook can still be added to Capsule but contacts and calendar entries are not added to Office 365.

Mobile App
There is a mobile app available for users to access their Capsule data. This is useful for finding information when out of the office and for updating contact records immediately after meetings etc. There are mobile apps for both iOS and Android devices. Information can be retrieved when offline and then synchronized when the device next has a connection.

Pricing & Versions
There are now three versions of Capsule (the Teams version was released towards the end of 2018).

The free version is actually quite good as free versions fo. It is available for an unlimited period of time but has some restrictions. You can only have up to two users and a maximum of 250 contacts. This may be a little restrictive for some more mature businesses but it gives you a means of fully testing it to see how it works for you. Visit here to start your free trial.

The Professional version is charged at £12 per month per user. It is a fully functional CRM but again has some limitations (although ones which won't apply to most organisations). You can have up to 50,000 contacts (this cannot be upgraded so bear this in mind) and comes with 10Gb of storage space for documents etc. It doesn't have some of the more advanced team management functions such a segregating data, viewing reports by team etc.

The top-level version called Teams has everything that you get with Professional, plus more. It allows for 100,000 contacts and provides 20Gb of storage space for each user. It also has the ability to split your contacts into teams, enabling you to 'hide' certain contacts from some members of the team. This is charged at £24 per month per user.

Advantages of Capsule CRM
It is very easy to use and has a great user interface
Capsule is competitively priced, although if you want the more advanced features then the Teams version is comparable in costs to more established CRM solutions
It has good integration with a range of third-party solution either directly or through tools such as Zapier
It has some mass-mailing features built-in for simple newsletters or mailouts, anything more advanced would need a dedicated tool such as MailChimp
It is easy to set up and configure to your needs by adding fields and importing data
Disadvantages of Capsule CRM
The 50,000 (Professional version) and 100,000 (Teams) contact limit cannot be increased
The bcc dropbox method of attached emails to contacts is a little clunky
Office 365 integration (Outlook, OneDrive etc.) is not available directly within Capsule, it has to be done via a third-party app at an additional cost
Support is via email only (although it is fairly good)
The company behind Capsule are relatively small (around 20), which may be a risk
Is Capsule CRM Good For Small Businesses?
This is the question which gets to the heart of the issue. It is a good CRM but has limitations. It is from a small operation but they have been developing the solution for 10 years. Overall, the limitations it has should not adversely affect small businesses – particularly relatively immature ones or those who haven't used a CRM before. More mature businesses or those with experience of using Capsule may find the limitations more concerning.

It is a very easy CRM to use, relatively cost effective (especially the Professional version) and will not require a lot of set up time. All these things are good for small businesses so it is definitely worthy of consideration. You can start a trial by visiting here.